Meeting in Munich | Aloft Munich Hotel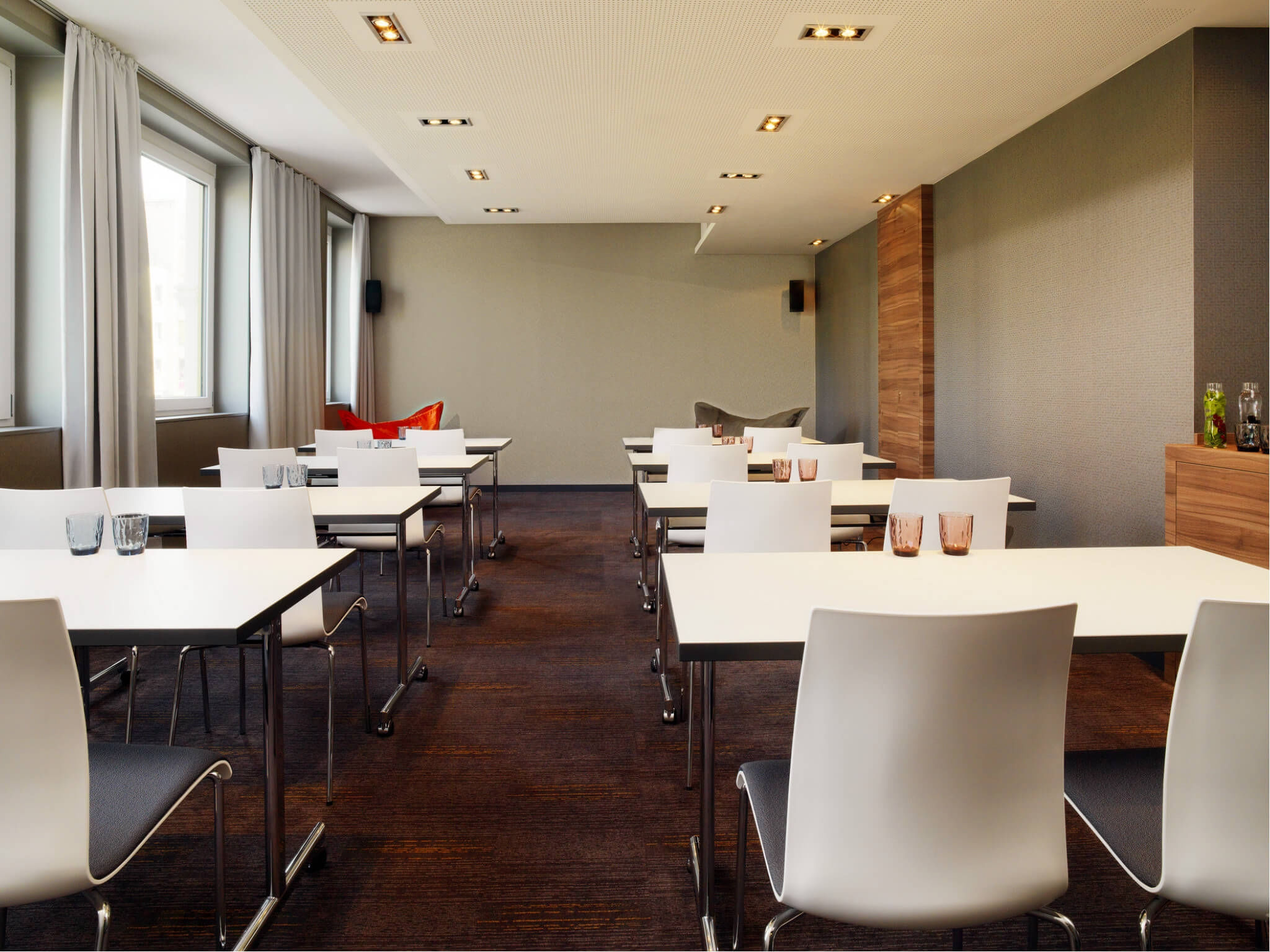 Meetings and presentations à la Aloft
Your meeting in Munich at the Aloft hotel - 3 tactic meeting rooms with modern technology are available for guests. For business meetings or individual events where you do not want to be disturbed. Free high-speed Wi-Fi, a modern Bose© audio system and HD projectors or large flat screen TVs make productive presentations and meetings easy to organise.
At the Aloft Hotel by the main railway station, other services such as snacks and coffee are never off-limits and you can take as much time as you like for your event. With 96 square meters at your disposal, you have ample room to expand your vision and to exchange ideas with other specialists. Ask for flip charts and boards to visualize your ideas. Just a few feet away from Munich's main railway station, the conference rooms at the Hotel Aloft are the ideal meeting place for businessmen and entrepreneurs.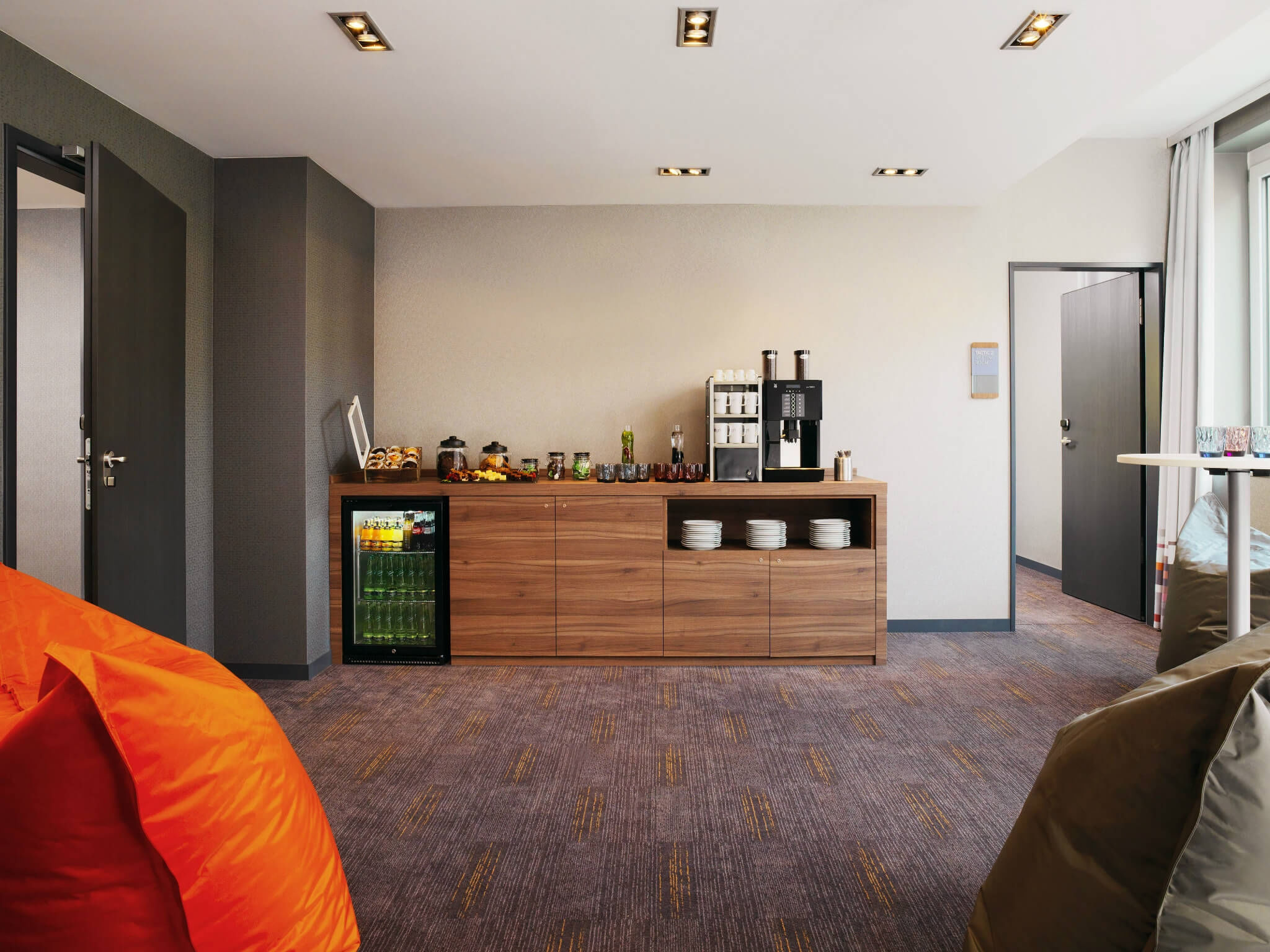 Tactic Meetings at the Aloft Munich
3 Tactic Meeting Rooms
90m

²

for up to 40 attendees
Free Highspeed-Internet
HD projector or large flatscreen monitor
Modern Bose© audio system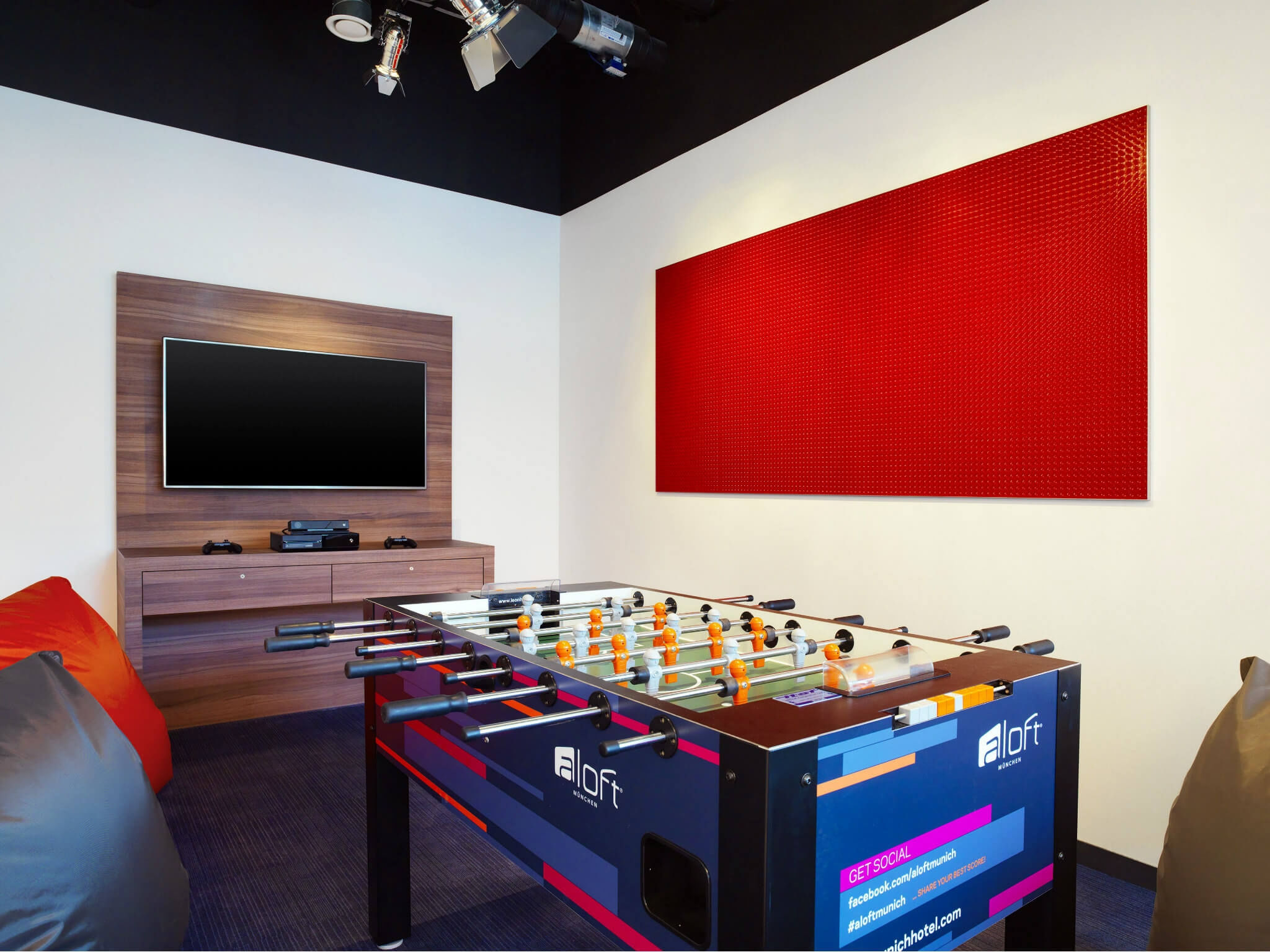 Training & Brainstorming
We have the right room size for every occasion. Over approx 16, 27 and 53 square meters, a single seating accommodates up to 40 people. This makes these rooms ideal for meetings, presentations and sales talks, slide shows and discussions. Make the most of the conference rooms at the main railway station at the heart of Munich. The central location provides excellent conditions for successful events.